Generous all-you-can-eat style portions. Order for your guest count, and you should be all set!
Click a menu title to expand for more details, click again to collapse.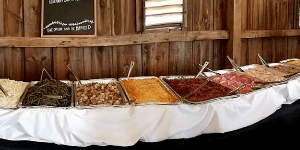 Featuring our Most Popular Pit Meats:
Pit Beef, Ham, Turkey, Beef BBQ

+ Choice of One (1) Entrée: BBQ Chicken, Italian Sausage w/ Onions & Peppers, Slow Cooked Pulled Pork, Pork BBQ, Lasagna (meat or veggie), Baked Ziti, or Smoked Pork Ribs (+2)
Your Choice of 3 Hot Sides and 2 Cold Sides
Pickup: $18.95 per person
Delivery & Setup: $19.95 per person
*On site: $24.50 per person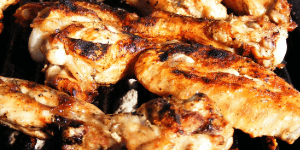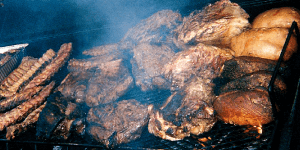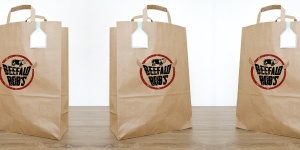 Lunches Come Bagged and Ready to Eat!
Pick Sandwiches and pair with Sides
Drinks & Deserts also available
Sandwiches:
Pit Beef BBQ, Pit Ham, Pit Turkey, Pulled Pork, Pork BBQ, Pit Beef ($1.00) or substitute Garden Salad
Sides:
Coleslaw, Potato Salad, Baked Beans, Green Beans, Mac & Cheese, Potato Chips, Cornbread
Dessert:
Cookie or Brownie
Drink:
Canned Soda or Bottle of Water
Each Lunch Includes napkins and utensils
Available for Pickup or Delivery! 
Call for more info: 410-360-3500

Sandwich: $10.50
Sandwich+1 Side: $12.50
Sandwich+2 Sides: $14.50
Drinks $2.50 | Desserts $1.95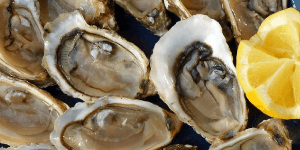 Smoked On Pit:
Open Pit Beef, Ham, Turkey and Pit Beef BBQ
Choice of One (1) Entrée:
Italian Sausage w/ Onions & Peppers, BBQ Chicken, Vegetable Lasagna or Baked Ziti
Seafood:
Raw Oysters on the Half Shell w/ Cocktail Sauce and choice of Oyster Stew -or- MD Crab Soup
Appetizers:
Vegetable Platter w/ Dips, Cheese & Cracker Tray
Your Choice of 3 Hot Sides and 2 Cold Sides
200+ people: $27.95 per person
150-199 people: $28.95 per person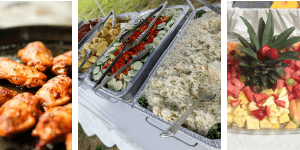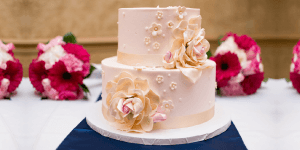 Fresh Bakery Rolls and/or Rye Bread (Corn Bread & Slider Rolls also available)
Plates, Napkins and Utensils, and Condiments (BBQ Sauce, Mustard, Mayonnaise, Horseradish and Fresh Sliced Onions)
INCLUDED WITH ONSITE EVENTS:
Fresh Fruit (Seasonal), Hamburgers ($1), Hot Dogs and Potato Chips
Click an appetizer title to expand for more details, click again to collapse.
An assortment of raw vegetables accompanied by choice of ranch dip or hummus
Cubes of cheddar, swiss and pepper jack cheeses served with a variety of crackers and homemade spicy mustard
A beautiful assortment of wheels and wedges of artisanal cheeses paired with dried apricots and apple slices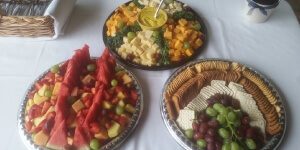 Assorted seasonal fresh fruits
An elegant marriage of Cucumber and Mint or Ham & Herb, thinly sliced on white bread
Spring onion decorated pastry filled with tender vegetables, bean vermicelli and authentic Tai seasoning
Stuffed with your choice of Baby Spinach and cheeses, Italian Sausage, or Lump Crab Meat
Thinly sliced meat on skewers,
served with a Thai peanut sauce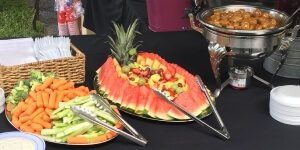 DESSERT & BEVERAGE OPTIONS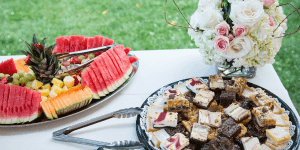 Cookies & Brownie Bites
Mini Cupcakes
Cheesecake Squares
Gourmet Desserts:
Lemon Bars, Apple Strudel Bars, Brownies, Chocolate Coconut Bars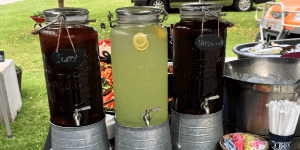 *Images are examples only – please request for specific setup
Assorted Sodas, Water, Lemonade, Cups & Ice
Canned Sodas, Bottled Water & Soda
Fresh Squeezed Lemonade, Fresh Brewed Iced Tea
Beer & Wine
Open Bar: Beer, Wine and Mixed Drinks
Our standard portions are generous at 2 servings per person. As long as you order for the correct guest count, you should not have to worry about running out of food.
To ensure satisfaction, guest counts for staffed events must be based on actual number.
*On Site prices based on 100+ guests; every 10 guests under 100, +$1.00 per person.
(Delivery with setup may be a little more per guest for 50 and under. Contact us for an exact quote based on your guest count and location.)
Menu items and pricing above subject to change without notice and do not include tax, travel, service, or gratuity.